Neurala Named An Early-Stage Drone Company to Watch by CB Insights
Artificial intelligence company Neurala has been selected for inclusion in the CB Insights '15 Early-Stage Drone Companies To Watch' list.
With this segment seeing significant investment and press coverage in recent years, drone startups represent a large slice of funding within the robotics and IoT landscape. CB Insights used its platform to unveil 15 notable, healthy, early-stage startups with technologies in the unmanned vehicle industry. Neurala was also featured as a key leader in the Navigation & Autonomy sector in the CB Insights Drones Market Map, which highlights the top 70 companies in this space.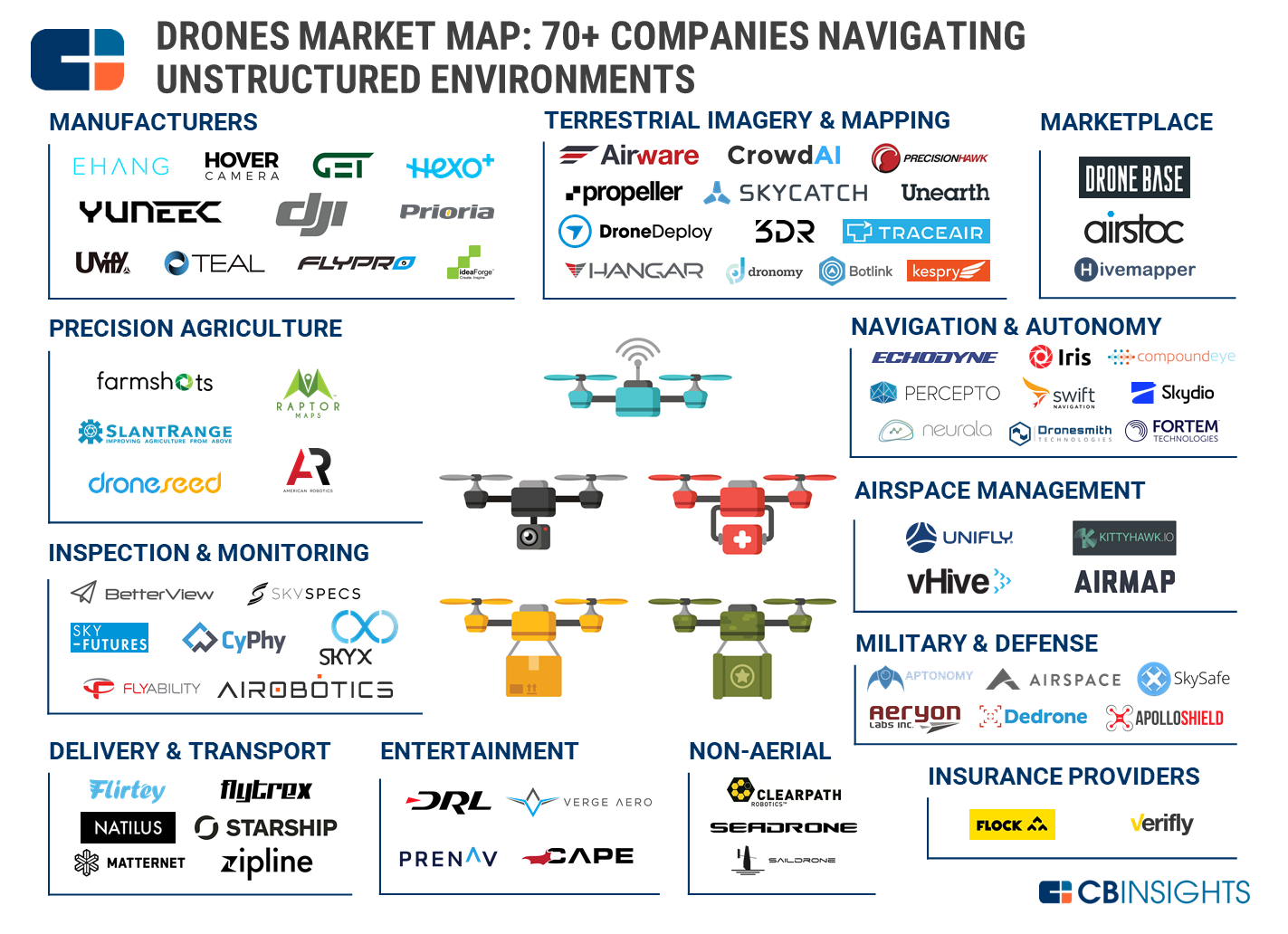 *Neurala featured under Navigation & Autonomy
With Neurala's leadership in the smart drones market comes the development of new use cases and capabilities. Neurala uses a bio-inspired approach to mimic the way the human brain learns and analyzes its environment. Unlike traditional AI companies whose solutions are designed for supercomputers connected to the internet, Neurala's first project was for NASA for autonomous planetary exploration, so the company's deep learning neural networks (DNN) had to be lightweight and perform in real time without ground intervention. Neurala's DNN software can operate locally "on the edge" and features patent-pending edge-learning technology, called Lifelong-DNN.
Smart drones have many different applications, from neighbors' backyards and military missions to virtual sightseeing and intended delivery services. In the energy, telecommunications, public safety and security industries, drones generate highly valued data, but still rely on humans for guidance and data interpretation. Artificial intelligence is the missing piece of the puzzle in the drone industry, providing the needed capabilities to process this new "drone data deluge."