Leveraging AI to produce over 1 million meals
Leveraging AI to produce over 1 million meals
apetito is the leading food producer for the health and social care sector, supplying to the elderly and some of the most vulnerable in society, via Britain's National Health Service, care homes, meals on wheels, as well as to individuals in their own homes. Great quality food, meeting various nutritional requirements and dietary needs is at the heart of what they do. Ensuring that the customer receives the right meal, with all elements in the right proportions is crucial – hence the focus on working with AI.
The Challenge
While producing in excess of 1 million meals a week, apetito was receiving complaints about missing meal components. They needed a solution that could efficiently detect errors in the products coming off the line, without compromising efficiency or cost – better yet, improving both.
The Solution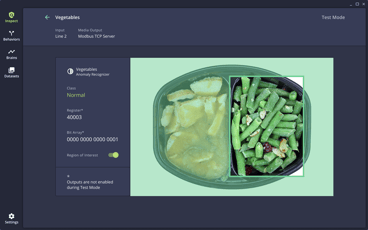 After exploring several solutions to the problem, apetito began working with Neurala. They began utilizing Neurala VIA (Vision Inspection Automation) – our easy-to-use vision AI to detect inconsistencies and defects before products leave the factory. Through this collaboration, apetito is now confidently delivering the highest quality product to their customers.
"Throughout this AI-building journey, we've spoken with other companies in similar situations, and are yet to find anybody in the food industry that is leveraging AI like we are with Neurala. We're very much breaking new ground together. " - Kevin McDonagh, Operations Manager, apetito
Download the Case Study and learn more.