Heather Ames Versace of Neurala named Entrepreneur Of The Year® Award winner in New England
Heather Ames Versace joins ranks of unstoppable entrepreneurs in New England
EY today announced that COO and Co-Founder Heather Ames Versace of Neurala, the AI company behind Brain Builder, received the Entrepreneur Of The Year® 2019 Award in the New England region. The award recognizes entrepreneurs who are excelling in areas such as innovation, financial performance and personal commitment to their businesses and communities, while also transforming our world.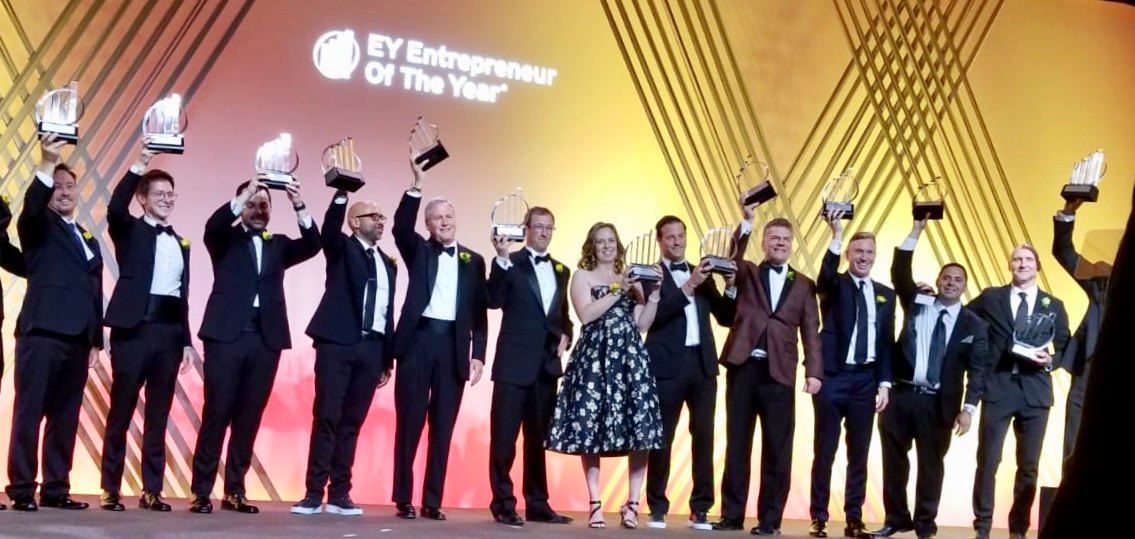 Since 1986, EY has honored entrepreneurs whose ingenuity, spirit of innovation and discipline have driven their companies' success, transformed their industries and made a positive impact on their communities. The program has honored the inspirational leadership of such entrepreneurs as Howard Schultz, Reid Hoffman, and J.W. "Bill" Marriott, Jr.
Heather is no stranger to receiving recognition for her entrepreneurial prowess. Previously she has been honored at Google's headquarters as one of the Top 10 Women in Cloud emerging technology. When asked about what drives her entrepreneurial spirit, here is what Heather had to say:
"Taking a seemingly crazy idea and making it work to solve people's problems—all while working alongside an amazing team—is what drives me to entrepreneurship. As a child, my grandfather, who built a business selling nuts and bolts to local shops in Illinois, taught me the value of owning my own business. I am proud to carry that spirit into my own work and to be recognized for it by EY."
Heather has served as the Executive Director of the NSF-sponsored CELEST Science of Learning Center at Boston University. She holds a PhD in Cognitive and Neural Systems, Boston University and a BS in Cognitive Neuroscience, University of California at Berkeley.
For more information on Heather and the other award winning entrepreneurs recognized by EY, check out EY's press release here.
Follow Neurala on Twitter @Neurala and on Facebook, YouTube and LinkedIn.