Embracing the Future: Automate 2023 in Detroit, Michigan
As technology continues to rapidly advance, it is essential for industries to keep up with the latest developments and trends. On May 22nd to the 26th, In the heart of the American automotive industry, Detroit, Michigan, the highly anticipated Automate 2023 returned and brought together innovators, professionals, and AI enthusiasts from around the world. With a focus on automation, robotics, and artificial intelligence, Automate 2023 was an exceptional event that explored what industries' futures look like powered by automation.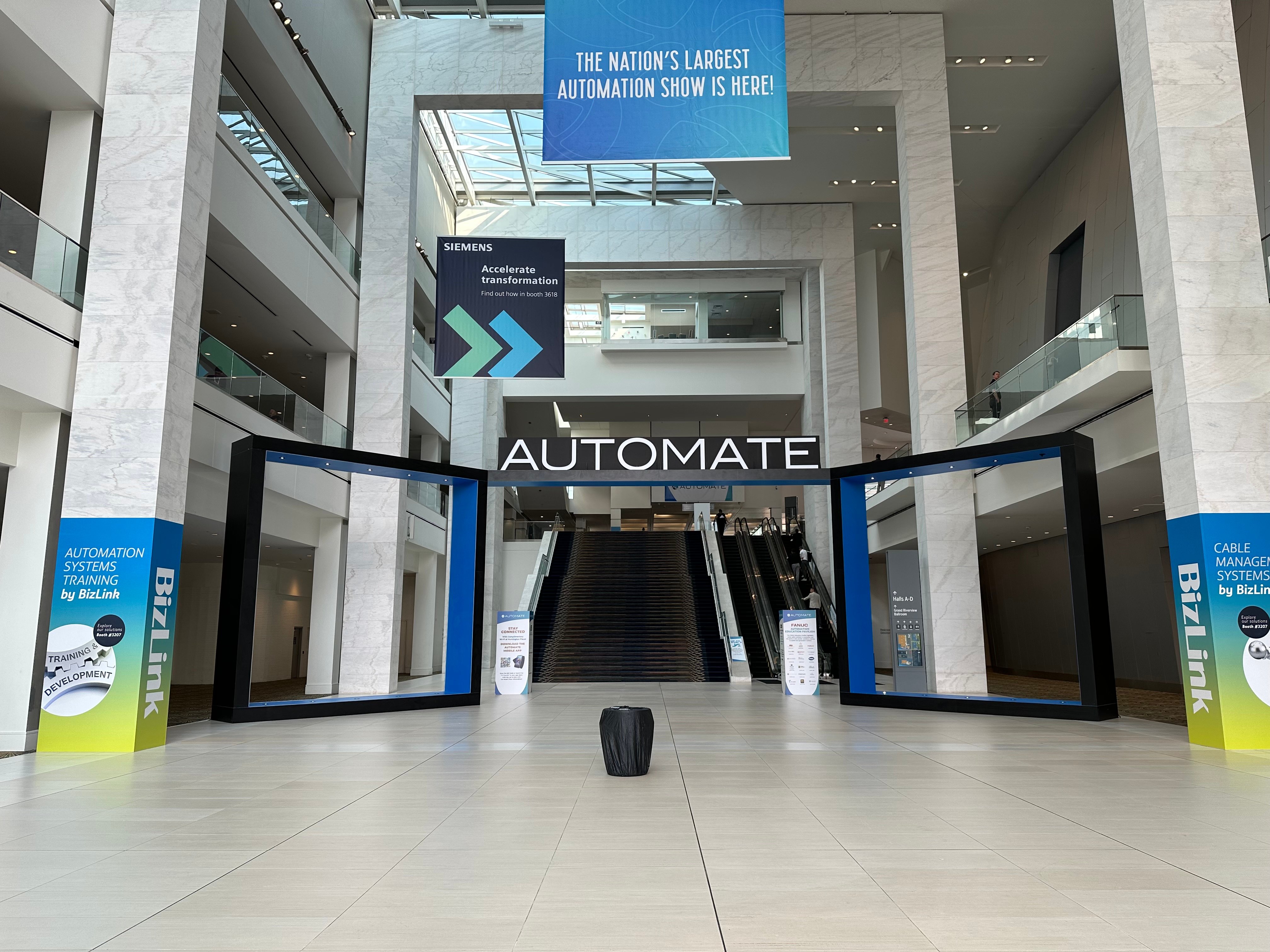 Neurala VIA was on display at booth 5707, showcasing Anomaly HiFi, Anomaly Recognizer, Detector, and Classifier AI models covering a variety of challenging use cases. These use cases included:
Highlighting surface defects in meshed metal fabric
A kitting verification of the correct screw and washer placement
A sand paper grit classifier of 3 different grades of grit
A course surface scratch inspection with variance in the coarseness of each surface
We were running these live demos using DALSA Genie Nano, Blackfly S GigE and Firefly DL cameras, all from Teledyne. The ease of use of VIA was reinforced through demonstrations of data collection, model training and deployment to the production line in just minutes. Learn more about VIA here.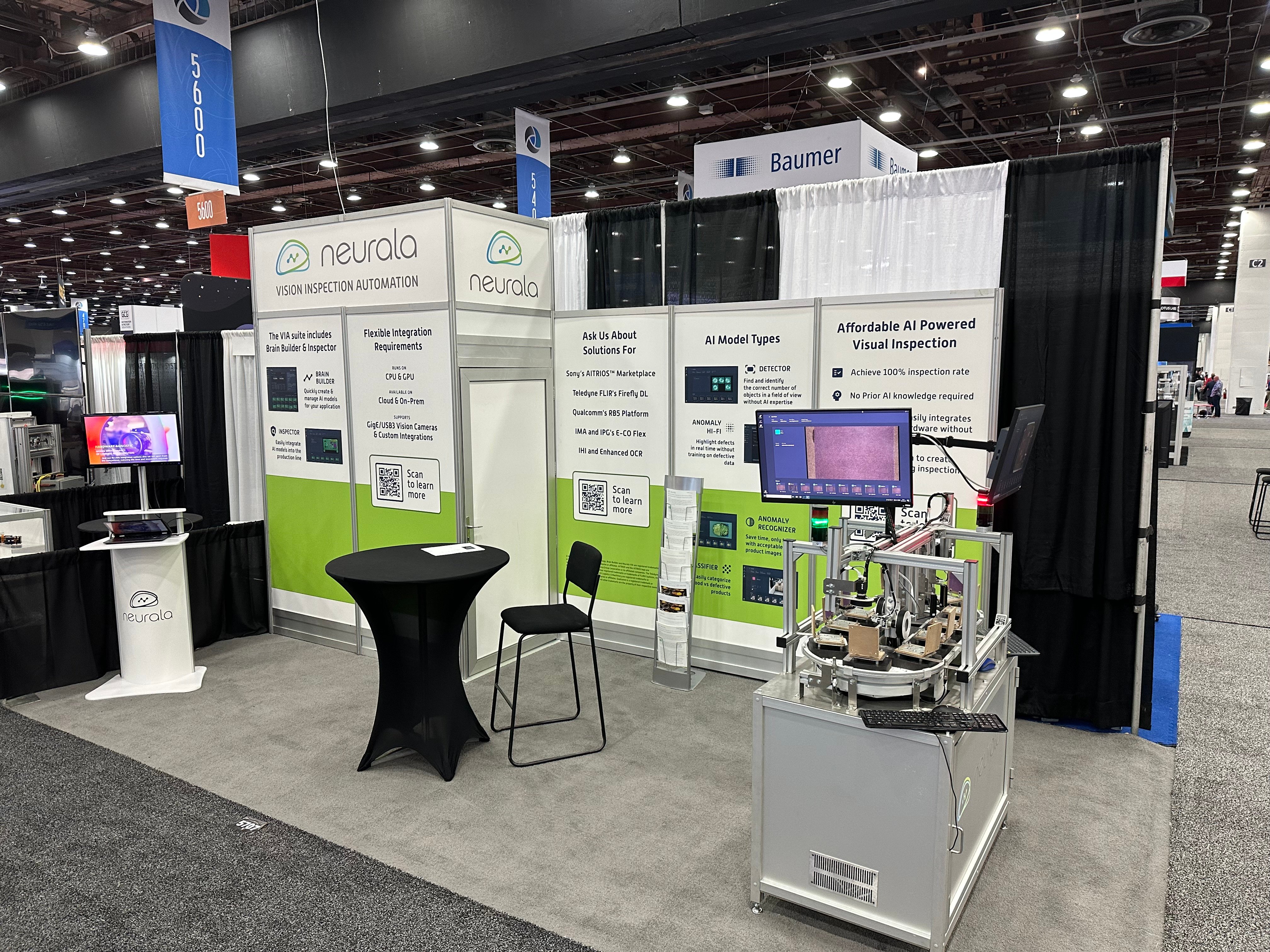 One of the highlights of Automate 2023 was the exhibition showcase, where leading companies and startups presented their cutting-edge technologies and solutions. The exhibition floor was bustling with over 25,000 registered attendees who were able to see live demonstrations from over 750 exhibitors. From collaborative robots and autonomous vehicles to smart sensors and AI-driven software, the showcase provided a glimpse into the future of automation across diverse industries.
Since returning from the show, I've read several good reviews of the technology showcased by exhibitors with some of the most comprehensive summaries linked below:
From the rise of autonomous vehicles and smart factories to advancements in healthcare and beyond, automation is reshaping industries in unprecedented ways. This year's show was so successful that organizers have announced that Automate is transitioning to an annual event instead of bi-annually. In 2024, Automate will be held May 6-9 at McCormick Place in Chicago and the show will return to Detroit May 12-15, in 2025.
Check out some videos of our vision inspection software VIA demo below. The Neurala team had a great time exhibiting at the conference and look forward to solving your inspection problems with VIA. If you were unable to attend and want to see VIA in action, request a demo here.